📚 Life, the Universe and Everything - Douglas Adams (1982)
The third installment in the series, Life, the Universe and Everything continues the pan-universal adventure of one earthman Arthur Dent. As bizzare and british as its predecessors it tries to resolve Arthur's search for the question to the answer of The Life, Universe and Everything else.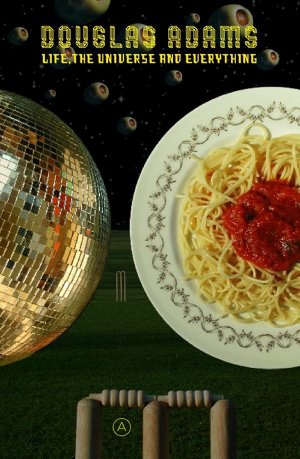 An excellent crossover of British comedy and science-fiction, it is peppered with mentions of tea, math, cricket and technology. The storytelling style is such that that you can pick it up from any page and start chuckling almost immediately. It can feel like an extended comic sketch or multiple ones with some mild sense of continuity between them. Some may be averse to this, but I thoroughly enjoy it.
Rating: ★★★★☆ (Good)