🎥 10 Things I Hate About You (1999)
Romantic comedy plots have a tendency to be highly predictable and this one is no exception. I suppose there's a really fine line between a romantic comedy and a romantic cringey.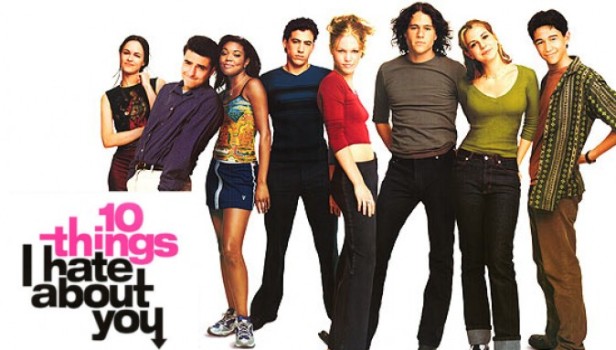 The introductory scene is a nifty parody of the oft skewed portrayals of american high school dynamics. A device that has been overly abused since the time this film was released.
I'd only seen Heath Ledger's performance on the 'The Dark Knight' before, so this younger character offers a nice new perspective.
The story has been adapted from William Shakespeare's 'The Taming of the Shrew'. I hope the original plot is not as ill-starred as this on-screen rendition.
Rating: ★★★☆☆ (Average)