I've been told that Farhan Akhtar has a reputation for making movies about rich people. This seems to be a continuation of the trend.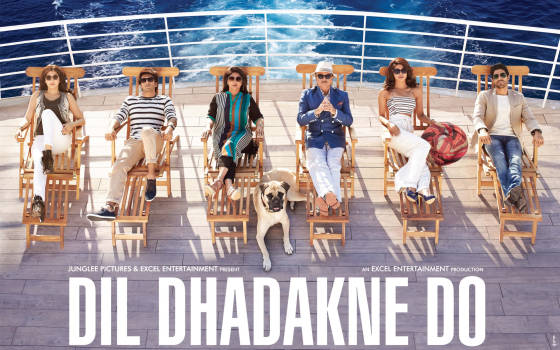 This movie focuses on a rich family on their boat along with their rich frenemies. Their rich-ass problems and their hapless attempts to put an end to them with varying results.
It is supposed to be narrated through the eyes of a dog owned by the family. But not really because he appears like five times throughout the movie.
Pretentious Movie Reviews said it best in their review for Hum Saath Saath Hain:
Hum Saath Saath Hain is a movie about a wealthy family that suffers a mild inconvenience and then it all works out.
This movie is not much different and in the end everything works out complete with a pool party in the ocean.
Rating: ★★★☆☆ (Average)